Lean In
Posted September 16th, 2017 at 10:53 pmNo Comments Yet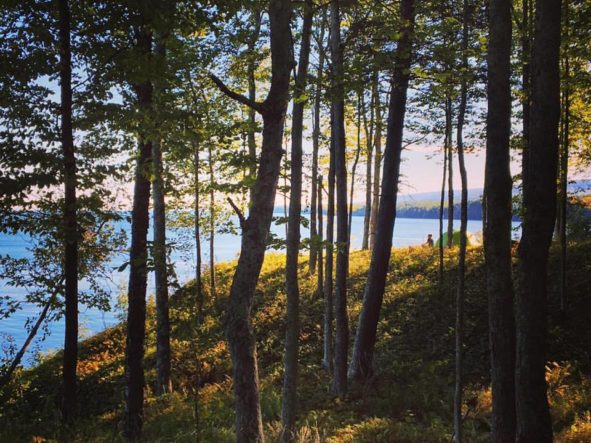 Lean close to anyone who lives close to the mouth of the river. Anyone who lives to dip, drink, swim in the headwaters from which all things flow. These are the ones you are looking for. The ones who speak a lot, or speak a little. The ones who looks completely sane, or completely insane. The ones who do not run from your pain. The ones who hold their hands open like sunflowers to your aching. Asking you to be the sun. To show them where you burn for mending. These are the ones you are looking for.
Lean close to anyone who will share what they have with you. The ones who cower and withhold and believe that you must earn a drop, a drink, a dunk in holy waters. These are not the ones to gather with. To hold open your heart to the sky like a prayer. No. Not the ones who believe the river will dry up if there are too many dipping their open palms in, too many washing their tired eyes.
Creatures of the holy heart, you are looking for the ones who will help you drink. Who will hold the leaves apart for you step through. Who will stay by the river all night, all day, singing the songs the river taught them, as loud or as soft as they can. They are singing to sing, to join the river. And they are also singing so that you hear a rustle in the leaves every now and then. So that you hear the lake wash the wind and tickle the hairs in your ears. So that you feel a chill when you are touched. And maybe it's the wind. Or maybe it's the mouth of all that is sacred calling you closer.
I tell you, lean in to anyone brave and crazy enough to sit by the river all the time. The ones who will show you how much space there is along those banks. The ones who will throw up the water in the air to make sprays and rainbows. These are the ones you are looking for. These are the ones you are becoming.
No Comments Yet